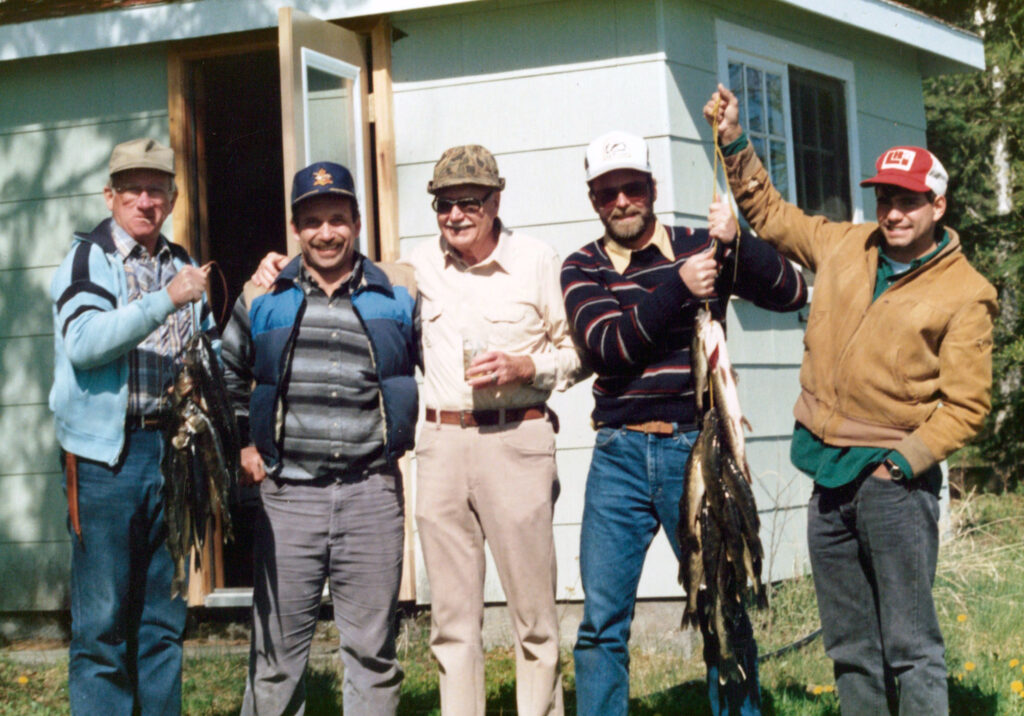 As part of our 50th anniversary, we're sharing some photos that help tell the story of our company. 

Throughout the 1970's, 80's, and 90's, Elder-Jones management would take annual summer fishing trips to Sioux Lookout, Ontario, Canada, as team building excursions. This photo was taken in the late 1970's and includes (from left to right) Ray Jones–founding partner, Dave Goodermont–former VP of Operations, Jim Elder– founding partner, and John Elder–former company president and current chairman of the board. Pictured on the far right is Elder family friend, Fred Carpenter. 

After a 25-year hiatus from taking this trip, Elder-Jones management and project managers are heading north to Sioux Lookout next week, to revisit fishing holes that have been the lore of E-J's past.