Featured Project: Golf Galaxy in Framingham, MA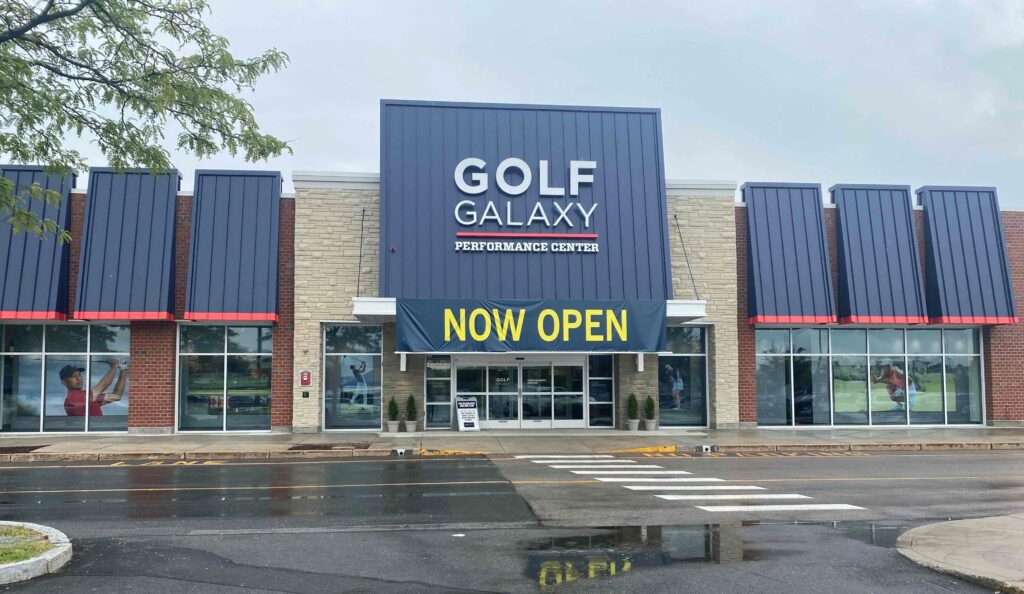 Elder-Jones has been doing ground-up, tenant improvement, and prototype projects for Dick's Sporting Goods and their family of brands for many years. We most recently completed a 21,000 square foot new prototype Golf Galaxy store in Framingham, Massachusetts, about 20 miles outside of Boston. This project was different from any in the past because it's a brand-new Golf Galaxy layout, with all new fixtures and finishes, which requires extra communication between Elder-Jones' project team, onsite superintendents, and the Dick's Sporting Goods architect and vendors to ensure a smooth project and successful finish.
The biggest challenge this project posed was a complete change of storefront scope halfway through the project. This consisted of tearing off 75% of the existing front of the building and starting from foundations up for new steel, framing, brick/stone, glazing, and custom metal canopy panels. Material lead times and shortages and weather delays led to the need of constant communication with the client, and lots of problem solving! We had multiple client corporate walk-throughs at the jobsite and received positive feedback from the Dick's Sporting Goods team. Elder-Jones' onsite superintendents Johnny Fowler and Bob Bailey deserve all the credit for making this project successful!