Featured Project: Pressed Juicery in Dallas, TX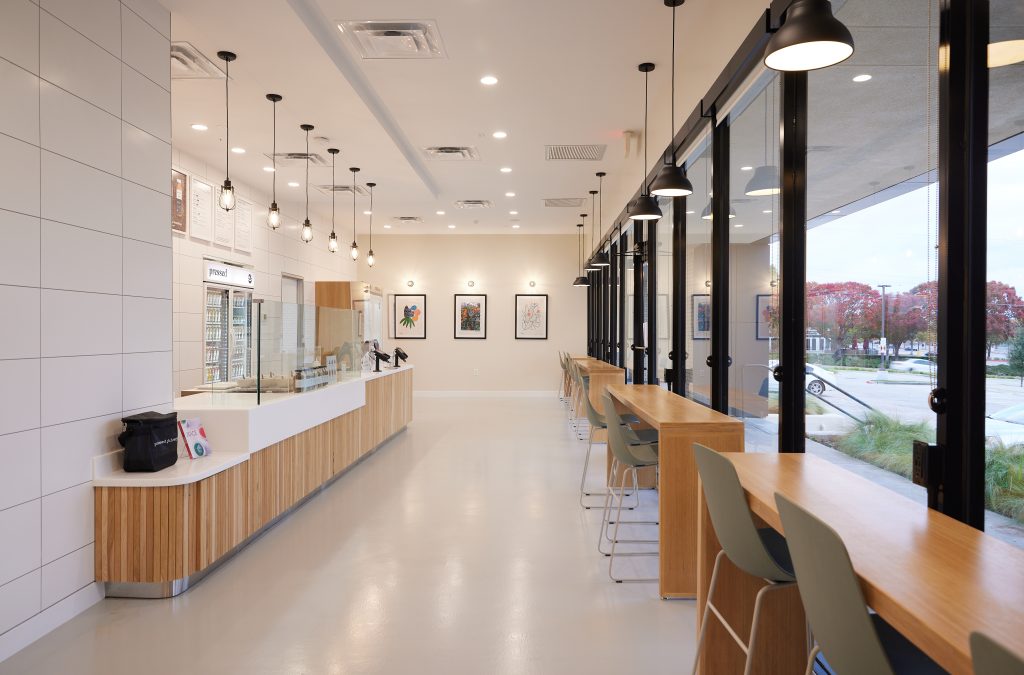 Elder-Jones recently completed a beautiful new Pressed Juicery in the Prestonwood neighborhood on the north side of Dallas, Texas.
An existing retail, and at one time a restaurant, space was transformed into the new juice bar. And that history of once being part of a restaurant space ended up aiding in the solution for one of the biggest challenges this project faced. Even though the juice bar had no grease producing operations, the health department came back with a requirement that certain plumbing fixtures be connected to a very large grease trap. Existing plumbing lines were very shallow and presented some difficulties in maintaining proper pitch to the waste lines, and there was not enough fall in the existing sewer line connections to place a grease trap in line. Fortunately, our jobsite superintendent, Jeff Welch, found a grease interceptor from the previous restaurant that the space was part of. He worked with the landlord's engineer to get it reconnected to the city sewer, which was no small task. They somehow found a path through a 100+ feet of an outdoor planter and sidewalks and through a newly constructed adjoining tenant space, with inches to spare!
Despite the unique challenge, we were able to turn over an on-time and gorgeous space to our client!