2022 Elder-Jones Safety Poster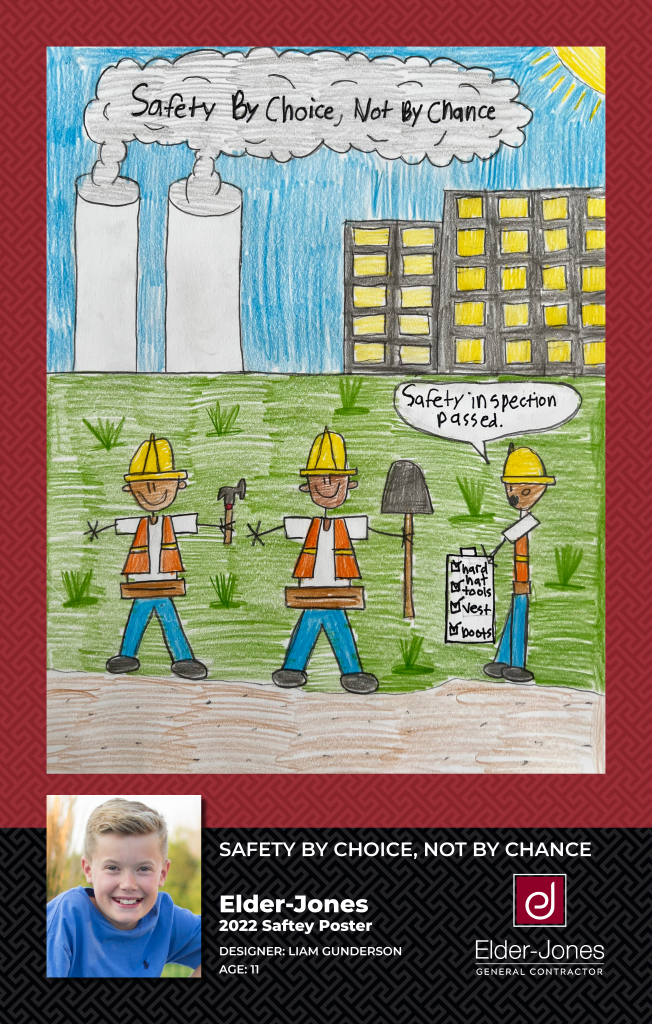 Each year children in the families of Elder-Jones' employees are invited to create a design for our annual safety poster contest. The entries are voted on by company employees, with prizes given for different age groups. The overall winning poster is displayed on every Elder-Jones jobsite, as well as in our office, as a reminder to all that safety is our top priority. 

The winner of this year's Elder-Jones Safety Poster Contest featuring the theme "Safety By Choice, Not By Chance" is Liam Gunderson, son of VP of Finance, Mike Gunderson, and Director of Marketing, Brie Gunderson. Congratulations to Liam!