Featured Project: Golf Galaxy in Englewood, CO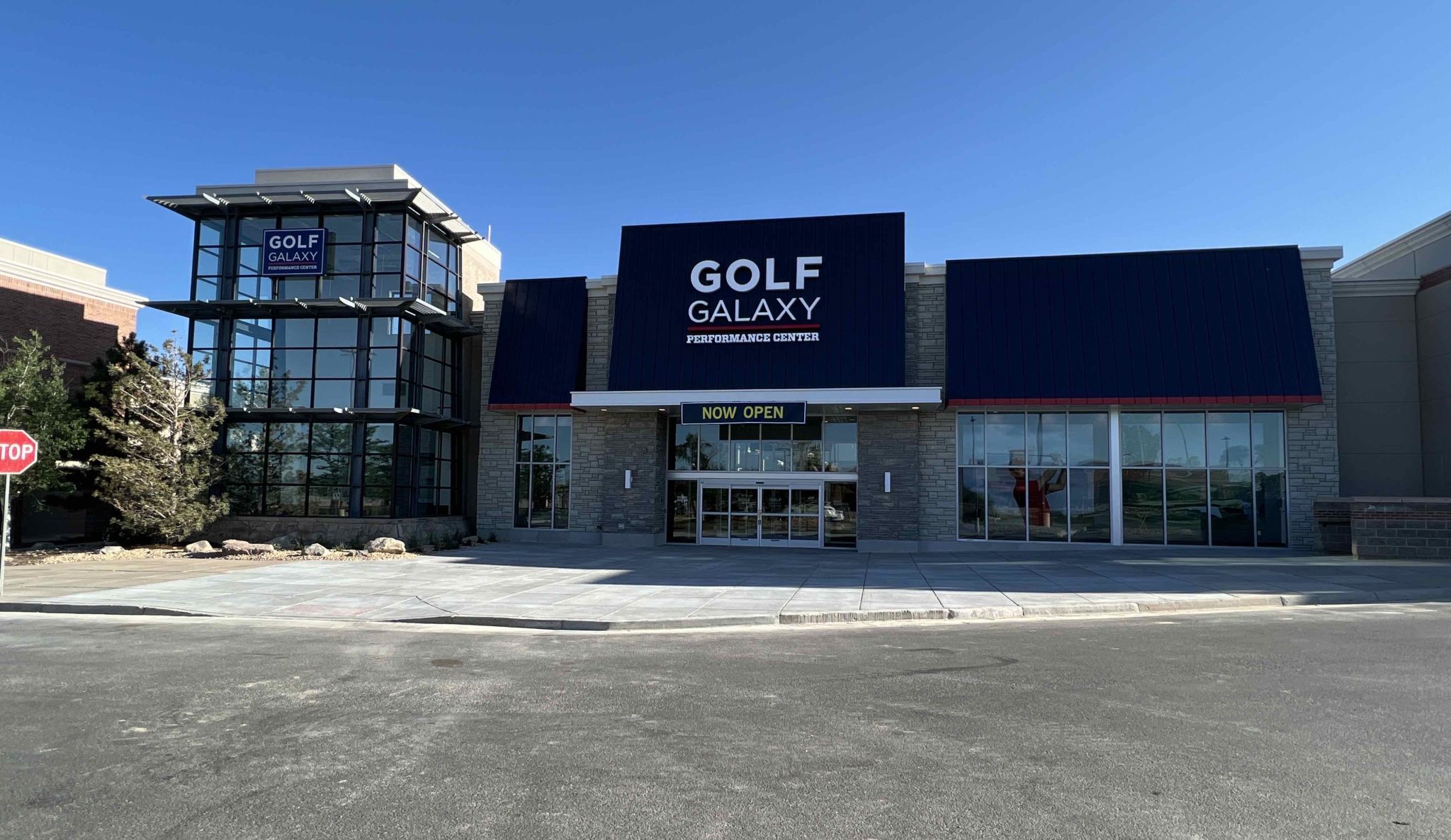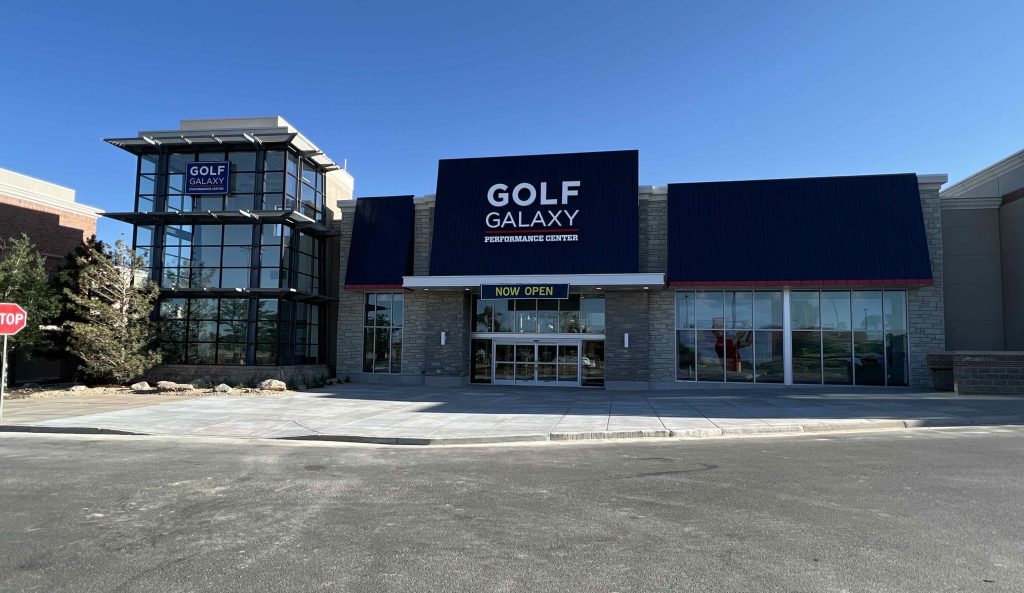 Elder-Jones recently helped completely transform an existing space in the Centennial Promenade in Englewood, CO, into a beautiful new space for Golf Galaxy. The exterior scope of this project was a big element of the project and this store is only the second to feature this storefront design. The exterior work required the removal of 45 feet of existing building precast concrete walls, new foundation with poured caissons, and extensive structural modifications. Permit issues caused a delay to the start of the exterior work which, combined with weather delays, long lead times for structural steel, cultured stone, and glazing metal, along with an aggressive project schedule, required the team to continually look ahead to work around obstacles. As the storefront entrance doors moved 15 feet "uphill," the majority of exterior sidewalk had to be replaced in order to re-grade and direct water away from the building while having interior and exterior floor elevations align. 
The interior of the store features five golf simulator/instruction bays, a separate hitting range, and a three story tower housing a putting green. The center of the sales floor includes a 35 foot high clearstory that required multiple coats of paint in order to get acceptable coverage. This is the third Golf Galaxy of a new interior design Elder-Jones has built, along with numerous full store remodels, ground-ups, and special projects for Dick's Sporting Goods. Superintendent Rich Carlton has worked on multiple Dick's Sporting Goods and Golf Galaxy projects and, with his extensive knowledge of their requirements and good relationships with the team and national vendors, helped make this project a success.