2021 Elder-Jones Safety Poster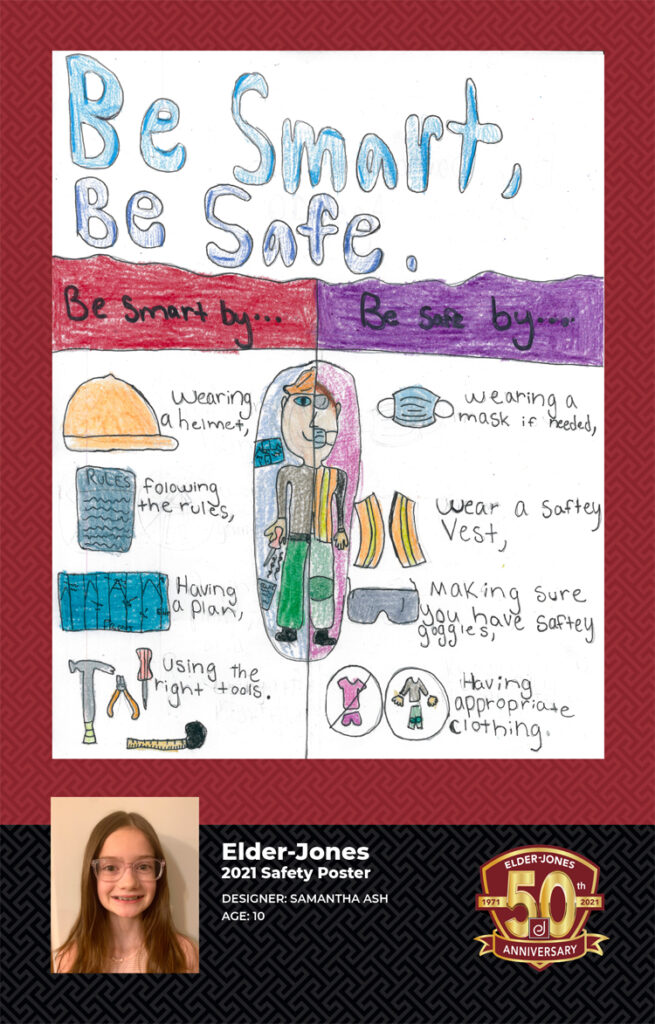 Each year we task our employees with encouraging any children in their lives to enter a contest to design our annual safety poster. The entries are voted on by company employees, with prizes given for different age groups. The overall winning poster is displayed on every Elder-Jones jobsite, as well as in our office, as a reminder to all that safety is our top priority.

The winner of this year's 50th Anniversary edition of the Elder-Jones Safety Poster Contest is Samantha Ash, daughter of project manager Jason Ash! Winning this contest is familiar to their family as Samantha's mother, Krista, also designed a winning poster nearly 30 years ago! Krista's father, Mark Utne, worked for Elder-Jones for over 30 years and retired in 2017.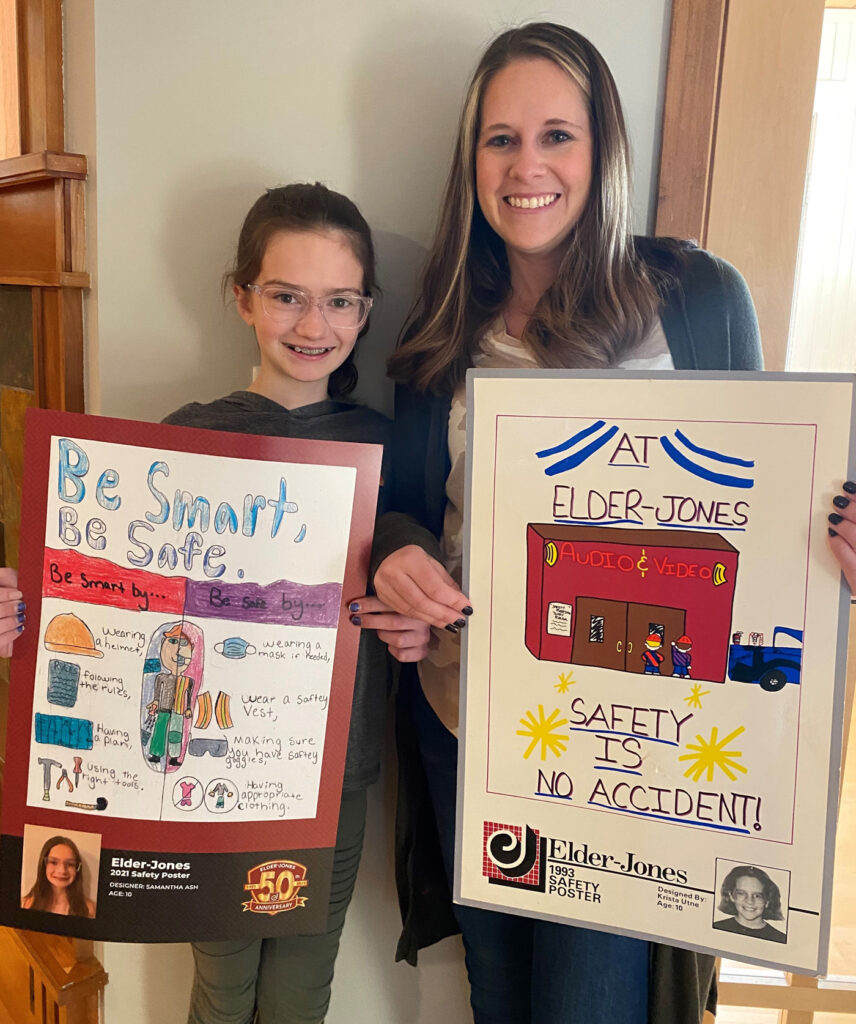 We would like to thank Samantha and all the other participants this year for their creativity and enthusiasm!