Featured Project: Rogers Communications in Canada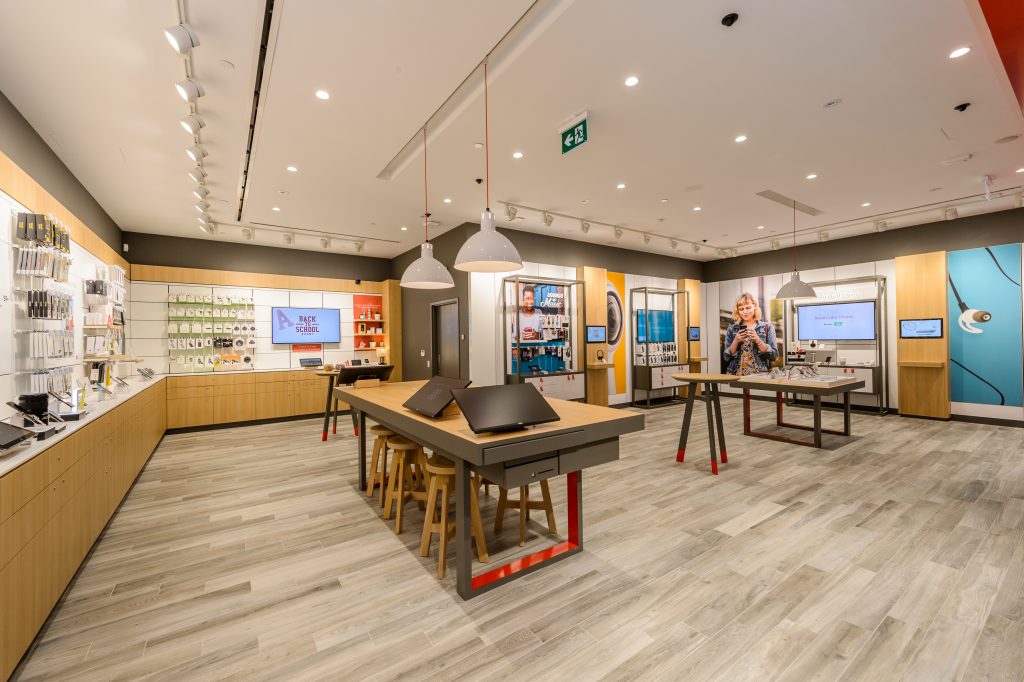 Rogers Communications Inc. is a diversified communications and media company that operates almost entirely in Canada. Founded in 1960 with a single FM radio station in Toronto, it is now the country's largest provider of wireless services as well as a leading cable company and a major player in broadcasting, publishing and sports entertain- ment. Among its many brands are City TV, Maclean's mag- azine and the Toronto Blue Jays.
Elder-Jones Construction of Canada, LTD., was the selected general contractor to build the new Rogers Corporate store at Lougheed Town Centre in Burnaby, British Columbia. This was Elder-Jones' first project with Rogers. Although Elder-Jones works with US-based cable and TV companies, getting our foot in the door to do the same thing in Canada was challenging and took time and patience, but it paid off with the award of our first project. As for the technical components of the actual build-out, most items including the amount of low voltage wiring required were just like US based Cable and TV stores. However, the requirements in Canada call for only being able to have a certain amount of wire in each run, with minimal 90-degree bends in the route. This was new to us and required a great deal of pre-planning.
In the end, the build-out was a success and Rogers was extremely pleased with the construction process and the results. Original milestone dates for punch and turnover were all met and the store was shining on grand opening morning!