Featured Project: Purple in Bloomington, MN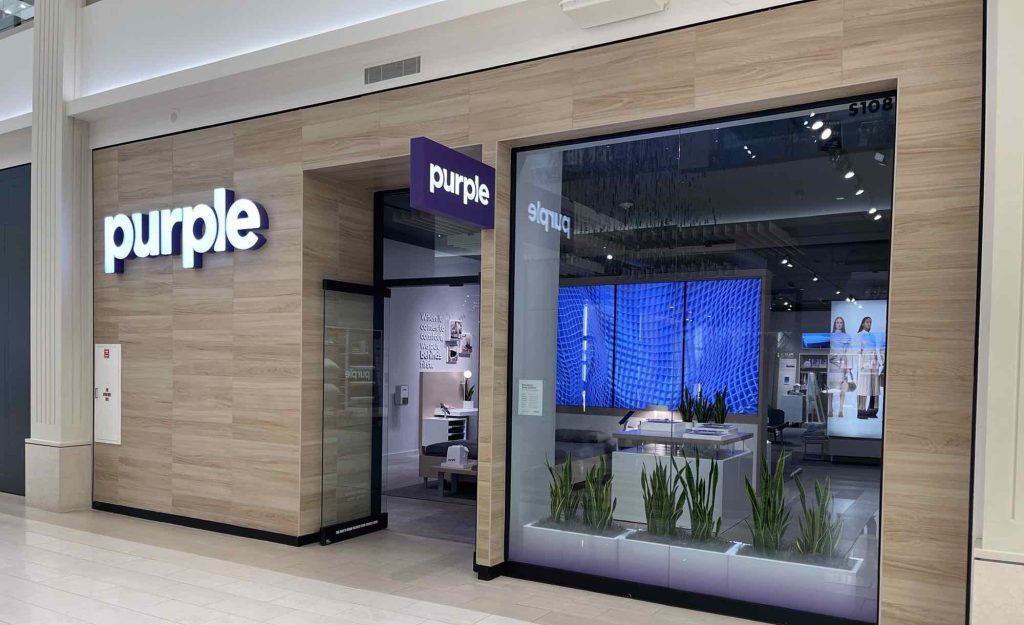 Elder-Jones recently completed our fifth Purple mattress store project. This newest store is at the Mall of America in Bloomington, Minnesota, and was built in an existing 3,000+ square foot space. We were given an extremely tight 6-week timeline, but we delivered! In just 5 weeks, our team did a full space demo and all new variable air volume (VAV) boxes, restroom, tile floor, storefront finishes, and hard lid ceiling with all new lighting.

Our jobsite superintendent Marv Bontrager did a fantastic job working with subcontractors to complete all this in 5 weeks, in time for fixtures and punch list to be completed by week 6. The team even got creative with the long lead time for VAVs, by installing fixtures while leaving the ceiling open in the back half of the sales areas, to finish those areas out after the VAVs arrived. This allowed the project to stay on track and for us to turnover a new, beautiful store to our client, right on time!