Featured Project: Abercrombie Kids at Mall of America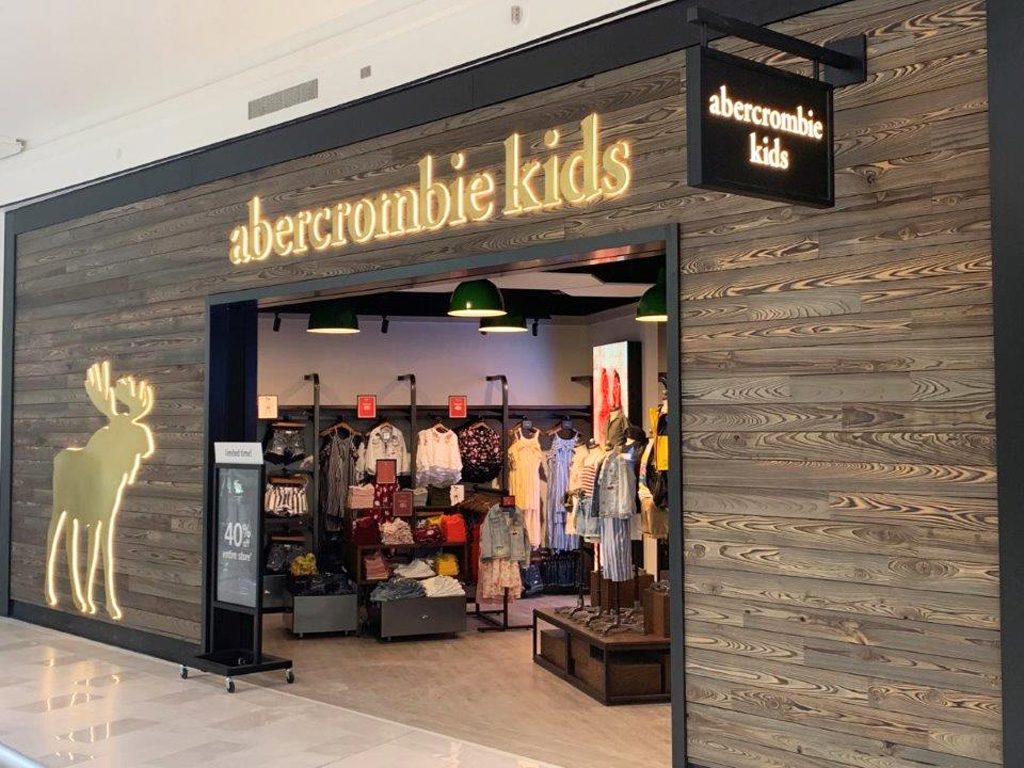 Elder-Jones recently helped transform the Abercrombie Kids store at the Mall of America into its new exquisite look, mirroring many of the design features from their adult store within the mall. The storefront features the same striking tongue and groove cypress wood siding, accentuated by an edge-lit moose logo.

Within the store, the ceiling features areas of hexagon panels to give the effect of clouds, mixed with areas that are open to the deck. The sales area is capped by video walls with ACM panel frames. And a magnet wall by the fitting rooms is a unique addition, sure to keep kids entertained.